Churches and Villages Together links churches in the United States with churches and trusted Christian leaders in poor villages and other communities in developing countries.
---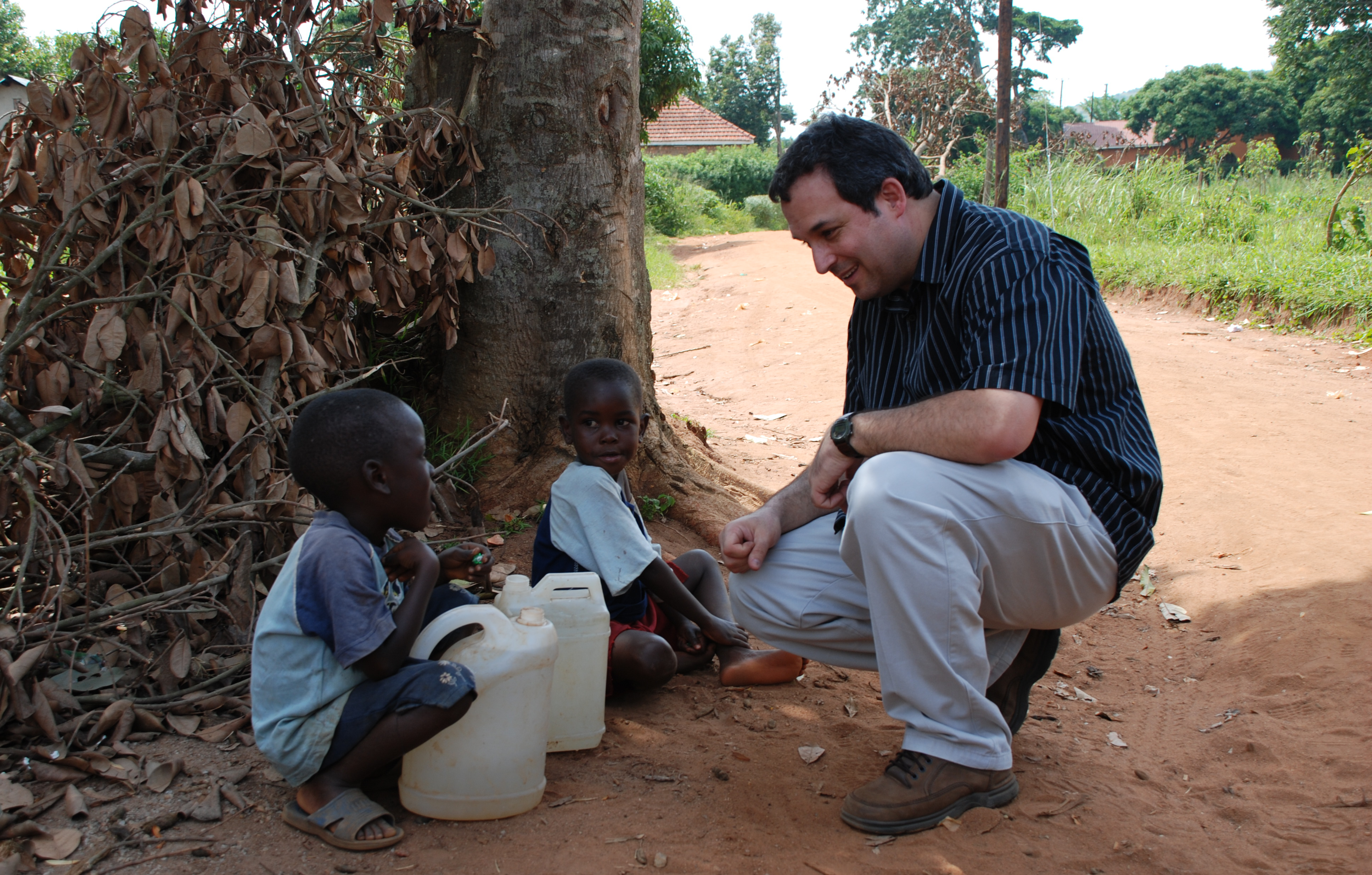 David Rothbard converses with children near Entebbe, Uganda.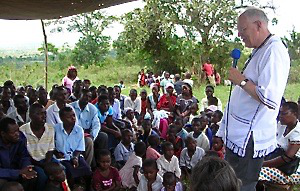 Dr. Krabbendam speaks about Gospel cooperation in the village of Budaali.
Churches and Villages Together
CVT was founded in 2007 under the leadership of Dr. Henry Krabbendam. Dr. Krabbendam taught Biblical studies at Covenant College in Georgia for more than 30 years, and has been ministering in Uganda for nearly 25 years as chairman of the Africa Christian Training Institute. Alongside Dr. Krabbendam are David Rothbard, who has served as president of CFACT, a Washington, D.C.-based non-profit public-policy organization dealing with issues of environment and development since 1985, and Christopher Rogers who has worked as head of CDR Communications, Inc., on communications and public relations for Christian organizations and others since 1984.
CVT is one of several organizations operating under the umbrella of The James Partnership (TJP), a non-profit 501(c)(3) group organized exclusively for religious, charitable, and educational purposes. TJP is dedicated to fulfilling the command in the New Testament Epistle of James for Christians to be both "hearers and doers of the Word."