We welcome your desire to be involved with Churches and Villages Together. Your efforts will improve the spiritual and physical condition of villages around the world!
---
Churches
Imagine yourself and your church traveling to Uganda, and partnering with a village church to preach the Gospel, build a demonstration farm, and train residents in Biblical principles of business and ethics. Imagine sharing the love of Christ with villagers and seeing lives eternally changed. If your church is interested in partnering with a Ugandan village, please contact us at the address below.

Individuals
If you would like to help CVT operate efficiently and effectively to meet the needs of villages around the world, please consider contributing to our Operations Fund by sending your check to the address below.
Contributions are tax deductible!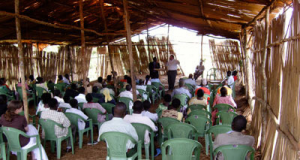 Churches and Villages Together
9302-C Old Keene Mill Road
Burke, VA 22015
Email or Call:
nancy@cornwallalliance.org
(703) 569 4653