CVT's mission is to bring churches and villages together to experience the blessings of the Gospel spiritually and materially.
---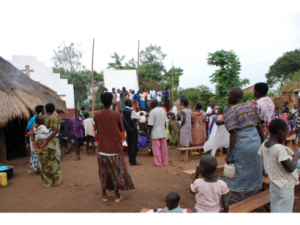 Objectives
CVT pursues its mission by linking churches in the United States with churches and trusted leaders in poor villages and communities in developing countries. Through these partnerships CVT coordinates evangelism, business and ethics training, and the creation of sustainable, accountable economic development projects. CVT thus seeks to accomplish the following:
Further the knowledge of the Gospel of the Lord Jesus Christ
Enable the poor to lift themselves out of poverty
Invigorate the spiritual life of the Church in the U.S. and abroad
Strategy
Step 1, Gospel Proclamation: CVT partner churches work alongside local churches in developing countries to proclaim the Gospel of Jesus Christ, facilitate local church involvement, and further Christian discipleship. The Gospel provides the essential foundation for spiritual life and economic improvement.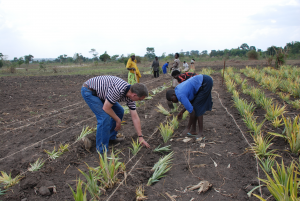 Step 2, Biblical Training: CVT educates and trains Christian leaders, local church members, and interested local villagers in Biblical principles of economic and community development. These principles include hard work, self-sacrifice, personal ownership, rule of law, saving, investing, accounting, division of labor, capital formation, time management, and accountability.
Step 3, Project Initiation: CVT works with partner churches to create and implement economic development projects that are sustainable and repeatable across the world. These projects include agricultural ventures (such as livestock production, farming, milling, and processing) and small business ventures (such as water well drilling, medical clinics, small Internet shops, and transportation services).
Step 4, Long-Term Commitment: CVT builds long-term relationships between churches in America and villages in developing countries to increase lasting benefits for both parties. These benefits are spiritual (such as salvation, holiness, love, joy, and hope) and material (such as clean water, food, medicine, education, and income).
Expected Impact
Within five years CVT expects to bring one million dollars per year in capital funding to projects where the Gospel has provided the proper ground on which to build successful economic ventures. During this time CVT aims to bring 50 U.S. churches into partnership with Ugandan villages, experiencing the unique blessings that come from caring for the poor and being doers of the Word.